TANKLESS WATER HEATER INSTALLATION & REPAIR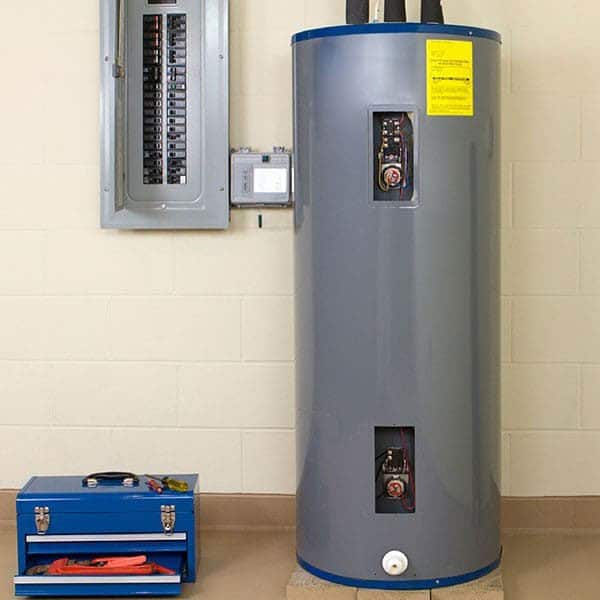 Water Heater Services
for Owings Mills, MD & the Entire Baltimore Area
In April 2015, there were significant updates to energy factor (EF) requirements as the result of updates to the National Appliance Energy Conservation Act (NAECA). These new requirements call for higher Energy Factor (EF) ratings on virtually all residential gas, electric, oil, and tankless gas water heaters as well as certain light-duty commercial models.
The Energy Factor (EF) is the ratio of useful energy output from the water heating unit to the total amount of energy used to operate. The higher the EF rating, the more energy-efficient your unit will be.
Contact our local plumber today for all your water heater repair and installation services! We would be happy to discuss the best options for your home! We serve those in Reisterstown, MD; Owings Mills, MD; Cockeysville, MD; Timonium, MD; Westminster, MD; Towson, MD; Nottingham, MD; Columbia, MD; Ellicott City, MD; Parkville, MD; Bel Air, MD; Forest Hill, MD; Halethorpe, MD; Fallston, MD; Baldwin, MD; Milford, MD; Millers, MD; Jarrettsville, MD; Pikesville, MD; Finksburg, MD; Ruxton, MD; Hampstead, MD; Sparks, MD; and the entire Baltimore, MD area.
Whether you're experiencing little to no hot water, we welcome you to call our team today to get the service you deserve. Our experienced and reliable residential plumbers are here for you and specialize in several areas from dripping faucets and clogged drains to water filter installations and well water system repairs!
Current Tank Water Heater Homeowners:
"The homeowner may have to deal with increased product and installation costs. In some cases, the water heater will have to be relocated to operate properly, or mitigate noise. While the operating cost of the new unit will be less because of their increased energy efficiency, it is likely that the maintenance costs will increase because of a more complex design, and the integration of electronics, blowers, fans, condensers, etc."
–Bradford White
Current Tankless Water Heater Homeowners:
These changes are already in effect for majority of tankless water heaters. Homeowners with tankless water heaters currently will not be greatly affected by these changes.
Maintenance:
Tankless water heaters - Are recommended to have 1x/year flushing/cleaning along with consistent treated water in order to maintain life expectancy, operation and in some cases warranty status.
Tank water heaters - Yearly flushing of mineral buildup in tank is recommended but not required at this time. New tanks will require greater yearly maintenance after April 2015 as they will have more components to meet efficiency standards. Maintenance will be required to maintain life expectancy, operations and in some cases warranty status.
If you have any questions or concerns about your current water heater system, please do not hesitate to give us a call at 410-429-4959.