DRAIN CLEANING
SERVING REISTERSTOWN, OWINGS MILLS, COCKEYSVILLE & TIMONIUM, MD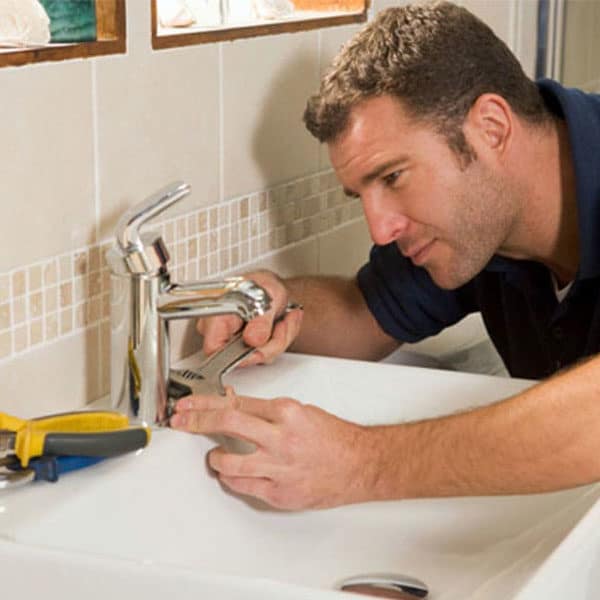 Drain Cleaning Services in Owings Mills & the Surrounding Baltimore Area
Being a homeowner means that you constantly need to be aware of the repairs and maintenance that your property requires. When it comes to plumbing, one of the most common issues that homeowners are faced with is clogged drains. Sometimes clogged drains can easily be resolved by using a plunger, but in many other cases, professional plumbers are needed. Unclogging a drain can be more difficult than it sounds, especially if the drain hasn't been cleaned or maintained in a long time.
At Ensor Plumbing we are here to help if you have clogged drains. We offer drain cleaning services to homeowners in the Reisterstown, Owings Mills, Cockeysville, and Timonium, MD areas to ensure their plumbing systems are working optimally. If you have a clogged drain that you are unable to fix on your own, you can trust that our team can help. Contact us today.
Signs Your Drains Need to be Cleaned
Don't wait until a drain is completely clogged before you pay any attention to it. If you think there may be an issue with your drain, it is best to call for service. Here are some tell-tale signs that your drains are clogged and need cleaning: 
You notice that water in the tub or sink is draining slowly

Water has stopped draining completely

You smell some unpleasant odors coming from the drains

There is standing water in sinks or tubs

There is water backing up into tubs/sinks after flushing the toilet

The toilet takes a long time to fill back up after flushing

You hear a gurgling sound in your pipes
Contact Us for Drain Cleaning Today
Ensor Plumbing has been a family-owned company since 1961. When you contact our team, you will receive the best service available in the Baltimore area. We have a talented and experienced team of plumbers who stay up to date with modern advancements in plumbing technology in order to repair any plumbing issues you may be having.
Plumbing is one of the most important components of your home which is why it is vital you call a local plumber if you notice that something seems off. Regardless of whether it is a kitchen drain, bathroom drain, or laundry room drain that is clogged and needs cleaning, we are here to help.