RESIDENTIAL PLUMBING SERVICES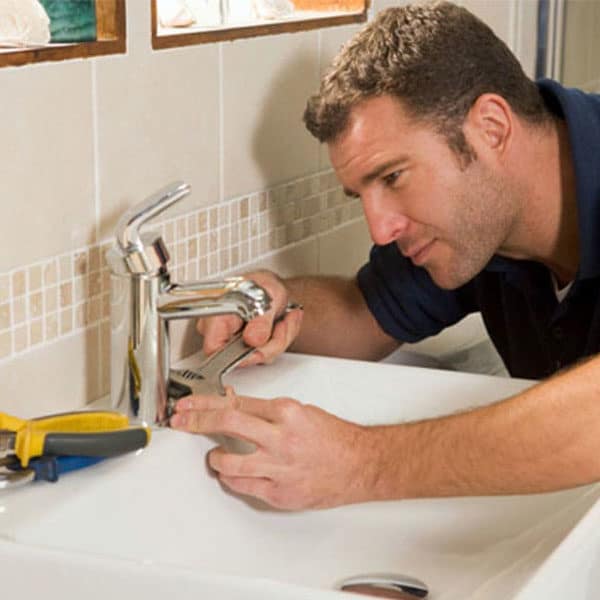 Residential Plumber Serving Owings Mills & the Surrounding Baltimore Area
Have you postponed your plumbing repairs for way to long? Do you have leaky faucets, a broken water heater or some other plumbing problem in your home? Ensor's residential plumbing services can take care of your plumbing repairs today. Not every problem is an immediate disaster.
Our Baltimore area plumbers are your local residential plumbing service experts. We can repair the problem quickly and professionally.
We regularly deal with repairing pipes and fixtures such as toilets, faucets, bathtubs, and sinks, as well as water, gas lines, and sewage systems in buildings. Our plumbers can handle simple to complex repairs.
We have the experience to help you with different situations including plumbing remodeling, troubleshooting, installation, water heater replacements, clogged drain cleaning, and more. Give our residential plumbers a call today for all your plumbing needs!
Why You Should Hire Us For Your Plumbing Repairs
When you call us for plumbing repairs, you will receive the best services available in the Baltimore area. Our plumbers possess the skill and experience to keep up to date on the modern advancements in plumbing technology. From small to large troubleshooting jobs, you can count on us to complete the project successfully.
Our goal at Ensor Plumbing is to rid your home of any problems with long-term solutions. Contact our repair experts today to restore or remodel your home to its original safety comfort. We specialize in a variety of products and equipment and perform the plumbing repair job in a timely and professional manner.