LET US TAKE CARE OF ALL YOUR
PLUMBING SERVICES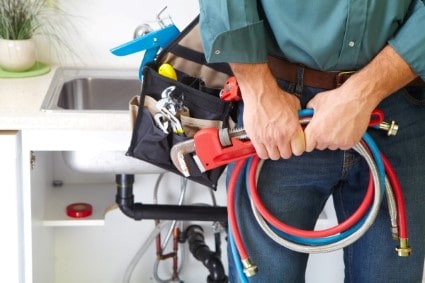 Ensor Plumbing provides a full range of plumbing services for homeowners throughout the greater Baltimore, MD area. Our plumbers work hard to meet the needs of each customer.
We are happy to be a family owned and operated plumbing company that has provided plumbing repairs, installations, and remodeling services for over 50 years.
We are State of Maryland, Baltimore County, and Carroll County licensed, and a GDPA Member. The brands we use include Bradford White and AOSmith water heaters, Goulds/Xylem Products, Gerber, Kohler, Moen, Delta, Boiler, Veissmann, Slant/Fin, Burnham, and Water Tender and Master Products.
To learn more about our Baltimore area plumbing services or to schedule an appointment, please call or fill out our online form. We'd love to talk with you!
PLUMBING SERVICES OFFERED BY ENSOR PLUMBING
Residential Plumbing

Put your trust in the expertise of our highly trained and professional Baltimore area plumbers today. We provide a full line of residential plumbing services. Experience the type of quality service you should always get: on-time, reliable and completed right the first time!
RESIDENTIAL PLUMBING SERVICES
Water Treatment

Increase the quality of your home's drinking water and reduce the amount of minerals in water from both municipal systems and wells. Regular maintenance and upkeep of this equipment will provide you with the best possible quality of water for all of your home needs.
LEARN MORE WATER TREATMENT
Well Systems

Well systems work tirelessly to provide your home with a fresh water supply. Our Baltimore area plumbers can help you with any repair or installation needs you have regarding your home's well pumps or well tanks. We'll be there quickly and stand behind all of our work.
LEARN MORE WELL SYSTEMS
Water Heaters

Is your water heater putting out tepid water from the hot water tap? Do you have no hot water at all? If you have a tankless water heater or a tank water heater, our plumbers can repair it. We also provide installation and sales of water heater tanks and water controls.
LEARN MORE WATER HEATERS
Gas Work

Gas lines get old just like any other plumbing system. Repairs and testing are a necessary part of owning gas lines and the equipment they support. In addition to gas line repair, maintenance, and installation, we repair the systems that the gas lines support.
LEARN MORE GAS LINE WORK
Hydronic Heating

Your hydronic heating system can break down. Common causes are age and wear and tear. The older the system the more it may need repair or replacement. Our Baltimore area plumbing company repairs and installs hydronic heating systems of different types and models.
LEARN MORE HYDRONIC HEATING