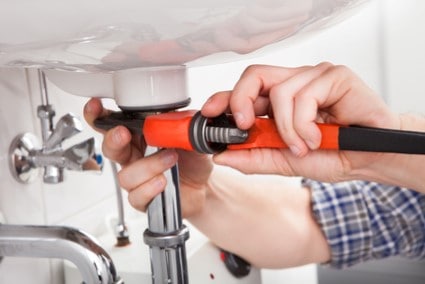 When most of use think of summer, we tend to think of family cookouts, fun in the sun, trips to the water, and a multitude of other activities. While there are things around the house that need to get done during the summer, and some things that require a bit of attention, like your air conditioning system, most homeowners don't tend to associate summer with any kind of specific plumbing issues, but the truth of the matter is that there are several plumbing issues that are more likely to develop during the summer months of the year. The question then becomes, what are these common plumbing issues, and how are you supposed to ensure that your home is well protected from any kind of damage that they might cause? In an effort to help you keep your home well protected this summer from any kind of damage resulting from plumbing problems, and ensure that you have time to spend enjoying other things, our team of professionals have taken the time to put together this short list detailing just what a few of the more common of these issues are and how you can prevent them.
Clogged Disposals
If the summer months are the time of year that you enjoy breaking out the grill and cooking up a meal or two for family and friends, you are going to want to be careful about how you are disposing of your waste food and any leftover cooking oils or grease. One of the most common plumbing issues that we are called on to fix during the summer months are clogged disposals, and they are frequently caused by homeowners or family members who don't know what kind of foods are able to be disposed of down the disposal, and what types are better suited to being disposed of in the garbage can. Even though produce might be organic, there are still certain kinds of hard fruits and vegetables that can cause damage to the blades of your disposal unit or lead to particularly stubborn clogs that require professional help to remove. In addition, it is a good idea to run the cold water both before and after grinding up any kind of food in your disposal as this will help to remove any lingering bits of food.
Sewer Line Backups
While certain areas of the country are more prone to it than others, the warmer months of the summer can have their share of showers wherever you go, and with all of that excess water and moisture in the ground, it has to go somewhere. One of the more common places that moisture can seep into is your sewer lines, especially if there are any gaps or cracks in the line itself. If this excess water gets into your sewer lines, it can cause your drains to start backing up inside your home. Not only is this incredibly inconvenient, but i can also be a serious health hazard as raw sewage contains a wealth of contaminants that can be hazardous to your health and that of your family. If the area around your home is prone to holding water when the rains start coming down, one of the best things that you can do is to install drain plugs in the various drains around your home. While this doesn't solve the underlying issue, you will be able to keep the water from backing up into your home until a professional can come out and take care of the underlying issue.
Clogged Toilets
Since the kids are home from school during the summer months, and are usually going to have their friends over as well, your toilets are likely going to be seeing more use during the course of the average day than they do at other times of the year, and all of that increased use means that your toilets are that much more likely to become clogged. While most common clogs can be removed with a plunger, some of the more serious ones might require professional help. One of the easiest ways to avoid this issue is to have a talk with your kids and their friends, and make sure that everyone is aware of what can and can't be flushed down the toilet, and how much toilet paper is a responsible amount to use. Just ensuring that everyone is one the same page about these two issues will go a long way to helping you avoid nasty toilet clogs this summer.