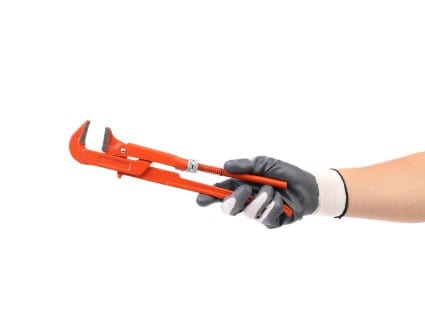 It all starts with a leaky or corroded up shower head and a little too much courage. Next thing you know, water is spraying everywhere out of a broken shower line and you're making a mad dash for the bathroom's shutoff valves and wondering "What was I thinking?"
We get calls pretty often from enthusiastic homeowners who thought they could tackle something like a shower head replacement or making a repair to their toilet on their own. They figured they could save a few bucks and wear a nice mental #1 handyman badge around the house, but then ended up having to call in Ensor Plumbing to clean up the mess.
The worst part of those do-it-yourself disasters – which we may as well call destroy-it-yourself – is that when a water line breaks from a bad repair attempt it can cause water to start leaking back inside the walls, and that creates a whole other list of issues you'll have to deal with down the line.
We tend to get those "I tried to do it myself. Help me!" calls every couple of weeks and they tend to be from newer home owners who don't know how complicated and fraught with peril residential plumbing can be. It could be because they trust us or that they know better from making a similar mistake earlier in their lives, but we rarely get those kind of calls from customers who have been with us for many years.
Of course that's not to say that there's everything is off limits when it comes to addressing a minor plumbing issue. It's just that those people who have lived in a place where they've had property managers and have just moved into their first home are the ones that we tend to hear from, with lots of urgency in their voice.