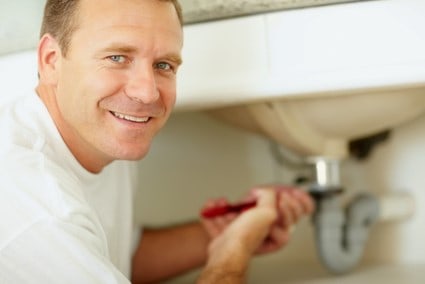 One of the first steps a business owner takes when they're first forming their business is to create a mission statement and establish the company's values. They're the principals that help the company's managers keeping it running in the right direction without taking a detour that could hurt the business, its employees or customers in the long run. There are some obvious human values we have like looking out for each other as co-workers and pulling together when there's something like a death in the family, so that person can feel like they're being looked after.
In terms of plain business values, though, are the beliefs that we won't compromise or take an ill-advised shortcut on a plumbing repair, even if it's one that the customer feels is OK and would save them some money in the short run. We believe that when we're doing a repair or replacing a part in someone's home plumbing system that we're going to give them all the options that will solve the situation in a responsible way, and then they make the decision on how to act.
Another important value we have is that we assess our employee performance on the customer's satisfaction level and not on what kind of revenue numbers they generate from one call to the next. Through surveys and phone calls we check to make sure that our employees are always acting in the most professional way possible, even in situations that can get tense and difficult to handle. Also important is the value that we place on communication with the customer throughout the process of servicing their problem. The best way to build trust and loyalty with someone is through having good communication, so they believe in your ability to do the job properly and are always aware of the progress that is being made. By not wavering on those core values, our employees know what's expected of them and our customers know what they're going to get from us in terms of great service every time.