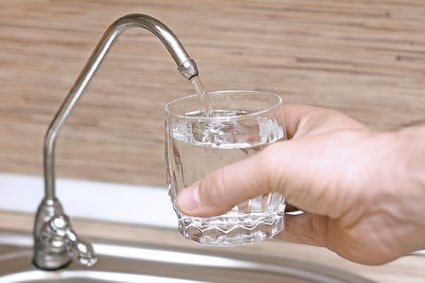 Have you had your tap water tested for contaminants? Are you tired of buying bottled water because you know you don't want to drink the water in your home straight from the faucet? Are you dealing with portable water filter systems that need expensive filters replaced regularly?
Your Maryland plumber has a solution to your fresh water problems -Reverse Osmosis filtration systems for your Maryland home. Having access to fresh, safe, and healthy drinking water is something everyone deserves.
Many homes are supplied with water that is contaminated with chemicals and metals which can cause serious illness. For instance, lead is commonly found in old plumbing systems that supply water to homes. Reverse Osmosis removes lead and other potentially dangerous chemicals from your household drinking water.
Removing Lead In Water With Reverse Osmosis Systems
In areas of the country where old lead pipes are still in place, lead contamination can be common. Lead poisoning normally happens over a span of months or years. It can cause serious illness and severe mental impairment in children.
Symptoms of lead poisoning include:
Fatigue
Memory Loss
Anemia
Loss of Appetite
Weight Loss
Irritability
Headaches
Aggressiveness
Abdominal Cramps or Pain
Developmental Delay in Children
Sleep Problems
Constipation
Hearing Loss
Muscle Pain
High Blood Pressure
The reverse osmosis system removes metals like lead, copper, and chromium from water. Other chemical substances commonly removed are arsenic, nitrate, sodium, chloride, fluoride, radium, potassium, magnesium, calcium, and phosphorous.
You May Need To Install A Water Softener With A Reverse Osmosis System
Hard water produces scale which sticks to the filters in the Reverse Osmosis System. If a water softener is not installed, the filters will need replacing much sooner than normal. The quality of water produced by the reverse osmosis system will also be reduced as the scale slowly destroys the membrane.
The water softener system will dissolve the minerals which produce scale. It will also keep your plumbing pipes, faucets, and other components safer from corrosion and rust. When coated with scale, the reverse osmosis system works harder, uses more water, and wastes energy.