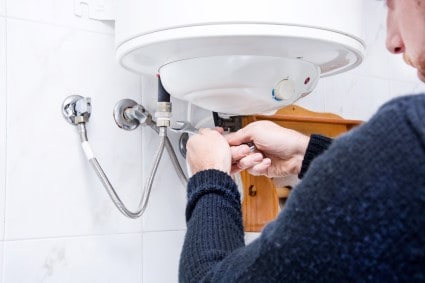 So you may not be an industry expert but there are some signs to watch for to determine if you need water heater repairs. The good news is that, even if you are going to need some fixes to yours, you have now found the experts to help you take care of it. First, let's consider some signs that could be indicators you need to repair your water heater.
 Bad or off smell to your hot water
 Hot water is discolored
 There is no longer enough hot water
 Water is not getting hot enough
 Water is actually too hot
Of course there are some things that are obvious, like you may notice an actual leak. So if you find yourself noticing any of these signs, it is time to call in an expert at Ensor Plumbing and let us have a look.
Importance of Fixing Water Heater
Most homeowners dread the thought of replacing their hot water heater. While not the most expensive project in the house it can be a bit of a financial pinch. For this reason it is important to try to make necessary repairs and avoid having a replacement project on your hands.
One important reason to make needed water heater repairs is that there are situations where one of these units can bust and the clean up alone will make you wish you had done something sooner. Fixing or replacing your system can also help keep your utility bills lower since the unit won't have to work as hard to do its job. Plus fixing it could help prevent you having to replace yours, at least for a little while longer.
Fixes or Replacements – Who You Gonna Call?
Once you are ready to have a true expert take a look at your system the name to rely on is Ensor Plumbing. Since 1961 we have been the leader in the Maryland plumbing industry. From Monktown to Phoenix and all points throughout the state, there simply is no better name to trust.
This family run business has been taking care of the residents of the state of Maryland for over 50 years now. That's because it is a trade the company is passionate about. Keeping prices low and having an impeccable work ethic doesn't hurt either. And now we want to be able to get whatever job done it is you need, too.
Whether it's simple water heater repairs or a full system replacement, we can get that done. We can even help advise you on what type of new heater to get. Many people are making the move to more modern and efficient options; we can help with that too.