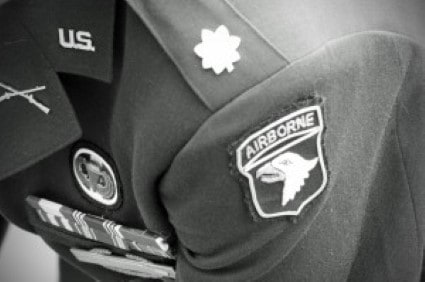 As we grow and continue to look for great new workers to join us here at Ensor Plumbing, one thing we always have in mind is keeping on the lookout for great candidates who are veterans and bring years of military experience with them. It's an admirable goal for any business to make a point of hiring veterans and even though we don't have anyone from the armed services on staff now, I have reached out to some local veterans organizations to let them know that we're interested in getting applications from military personnel. It is difficult to find the right person and get them trained up to meet state requirements – if they don't come in the door with experience in plumbing – since we're required to train someone for 7,500 hours before we can get them and out working on service calls. That's a long time to wait for a job for someone who's been in the service and most times someone who's got that level of other experience are at a point in their life where they can't afford the pay cut that comes with going through that amount of training.
In some ways, the difficulty we've faced with bringing veterans into the plumbing field shows how the industry has to work harder and figure out more ways to bring new young people into the industry. As a whole, plumbing providers need to reach out to more people in different circumstances, because right now it's better for someone who's right out of high school and can grow into the job through that training than it is for someone who's been in another job and would have to take a step back to go through the years of training.
As always, if there are veterans out there with any existing plumbing experience who would be interested in a plumber position with Ensor Plumbing then we encourage them to apply and get in touch. With a father-in-law who was in the Marines during Vietnam and my own grandfather and my husband both served in the Air Force, the military holds an important place in the Ensor family, and we would love to help a veteran get involved in the plumbing field with us.