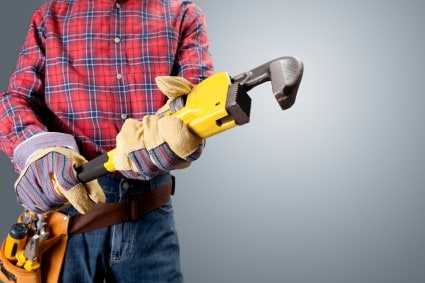 Here at Ensor Plumbing, we're itching for Spring's arrival, same as you! We can't wait to open some windows, roll up our sleeves, and fill up a sponge with soapy water. And we're willing to bet that, like us, you resolve that THIS year will be different. You're going to keep things clean and organized around the house! Well, here's a tip from Ensor Plumbing: this Spring, develop a home maintenance checklist, and run through it for the first time.
This list should include regular home maintenance tasks that you'd want to do on a monthly, quarterly, or annual basis. Then, make it a habit to run through the items on this list every so often. Doing so will extend the life of almost everything in your home, saving you buckets of money over time. (And we know buckets!) Here are just a few items that list should include:
Drain off a pan full of water from the clean-out valve at the bottom of your water heater tank. This removes sediment and maintains efficiency.
Check your sump pump for any issues.
Check all faucets for dripping water and change the washers if needed.
Run all sinks, toilets, baths, and showers to ensure there no problems, especially the ones you use infrequently, like the guest bath or in any out-buildings you may have.
Check the gauge on all fire extinguishers and replace them if needed. Review their operation. (You won't have that luxury when there's a fire!)
Use baking soda or a natural enzyme-based drain cleaner to clean all drains.
Check all gutters for blockage such as bird's nests, leaves, etc, and clean as needed.
Take everything out from under your sink areas, responsibly toss old cleaning supplies, aerosols and check all visible pipes and the bottoms of the cabinets for leaks, mold or mildew.
Household maintenance lists are easy to find online. Just be sure to keep it current and stick with it! And if in all that inspecting and cleaning plumbing problems arise, Ensor Plumbing is just a quick call away!