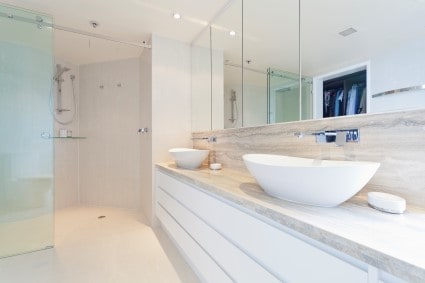 Out with the old and in with the new! That change in philosophy is one of many ways the residential plumbing business continues to change with the times, and modern ways of life.
While for many years it may have been the best course to try to repair faulty home plumbing equipment – especially fixtures like faucets and shower heads – we now live in a time where it's better to replace a faulty unit instead. That's mainly because technology and parts have changed so much that it's getting harder to get replacement parts, or at least keep them on hand to allow for a quick repair job.
Faucets do tend to be the easiest to do a quick repair job on because there's a selection of standard models, and the change to mostly plastic components in fixtures as opposed to metal has made the changeover even more dramatic.
Another difference in the plumbing world is that we're seeing a larger turnover in home ownership in our area of Maryland, with lots of new homeowners putting down temporary roots and then moving on to another home quickly. That means it's harder to build a long relationship with a customer and their home, which has all sorts of effects on the plumbing situation behind the walls.
When we've known the family living in a house for many years we have some familiarity with how their plumbing system is operating, all the changes that have been made and how we can ensure the best performance. And it's hard for the brand new homeowner to have a grasp of how complex the plumbing system in their home is, especially all the computers on some of the equipment.
That is why one of the best services we offer at Ensor Plumbing is an annual club membership program, which brings us in to help a family plan out the long-term care of their plumbing so they can know exactly what needs to be done and how they can plan for it financially.