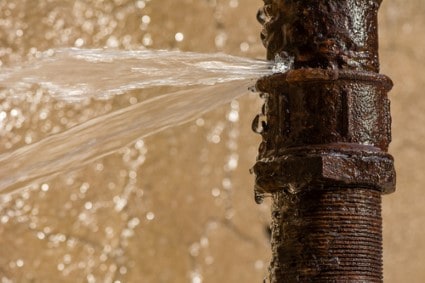 We're glad to take your calls any time someone needs the service and expertise of Ensor Plumbing, but there are some situations where reaching for the phone to call us should not be the first move a distressed homeowner with a plumbing issue should make.
If there's a problem where water is flowing freely – and that can mean gallons of water in a very short amount of time – then the most important thing to do is to go to the home's main shutoff valve and stop water from flowing to the problem area. Doing so limits damage and can keep a home repair bill from spiraling out of control in a hurry. Because of that, we advise every homeowner to learn where their main shutoff valve is so they're able to turn off the water flow in a hurry when they need to.
Another important step is making sure the home's isolation valves are in good working order, and that's something that our crews can spot when they're on an inspection for our club members.
Other important steps to take in an emergency situation include going to the breaker panel and shutting off the pump switch for a well, turning off the water heater and gas supply. And they also need to be sure to not go into a flooded basement or any area of the home where live wires might be in contact with standing water.
These are all important steps to keep in mind in the event of a plumbing emergency, and it's a good idea to make a checklist of what to do and not do. More often than not people don't know where to start and what they should do when something goes wrong with their home, and high-pressure situations are when bad decisions can be made that wind up costing thousands of dollars. So when things go bad, keep everyone safe and get water and gas lines shut off first. Then give us a call, and we'll gladly help get things back in working order.