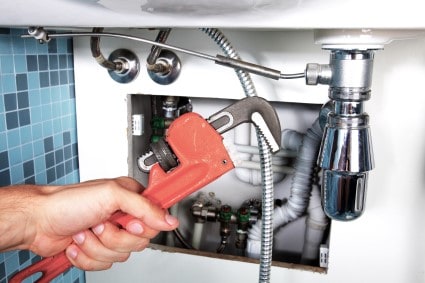 One of the responsibilities that comes with being a homeowner is the need to find the right Sparks plumbing expert to take care of your service needs. No one wants to have to deal with this, nor does anyone want to deal with having clogged drains, no hot water or, even worse, no running water at all. If you can spot signs of trouble before it develops into something more serious then you have a better chance of not having anything major go wrong, at least unexpectedly.
This, of course, means that you need a trained, skilled and experienced pro to work with; it is not the type of work you should be worrying about taking care of on your own. The problem is that too many Sparks, MD homeowners wait until an emergency arises to figure out who they want to work with. Figure out ahead of time which company is the right one and you are less likely to have to settle for inferior workmanship.
What to Watch Out For
So much of your potential problems depend on the age of the house you get. There is a such a charm and allure to older houses but with that comes the need to deal with older plumbing. Yet even if your home in Sparks, MD is newer you may have issues to contend with. Some of what you can be on the lookout for yourself include, but are not limited to:
 No Hot Water – If you are getting water but not to the desired temperature it should be then this is probably your hot water heater. The first thing to check is the pilot light, a task you can take care of on your own if you know how to do so. If the pilot light is not the problem, then it is time to call in the experts.
 Leaks – Leaks often start off slow but quickly develop into something much worse. Leaks can develop at the pipes you can see or the ones you don't see; it can be with the toilet, a shower head, the hot water heater and more.
 Clogged Drains – One of the biggest problems is that too many homeowners try to remedy this problem with over the counter products bought in a home improvement store. These harsh chemicals can do more harm than good; while they may rectify the situation the results are often temporary and can damage the actual piping itself.
Make the Wise Choice
The best decision you can make is to call on the Ensor team to get the job done. For all of your Sparks plumbing service and repair needs trust in the company that locals have been relying on for years. Give us a call today and let's get started.