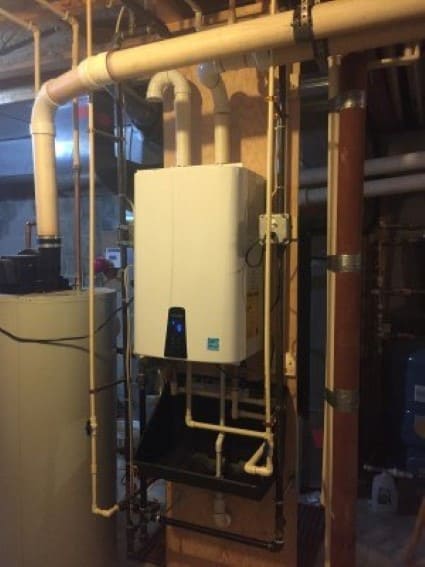 When you're as focused on delivering great services as we are at Ensor Plumbing you learn quickly to listen to everything a customer has to say, including getting their feedback on the newer lines of products we can bring them.
Lately we've been hearing great reviews on the water treatment systems we offer, particularly because we spend the time to get all the details right. We know that even with a municipal city water system the quality of water and chemical makeup of what comes out of your faucet can vary pretty widely from one home to the next. And that's especially true with well systems and all the factors like bacteria you have to look out for. Because of that, we customize each home treatment system for each customer, and the water quality situation unique to their home.
On the product side of things. our customers continue to love the advent of tankless water heaters, and the obvious benefits of having never-ending hot water. In fact, the products are so popular and there are so many manufacturers competing for that business that it can be hard to stay fully stocked with repair parts for all the different models that are out there on the market and already installed.
Thankfully newer models have been streamlined enough that availability of parts has become less of an issue. When it comes to manufacturers, we're big fans of the Navien brand because in our area acidity in the water is an issue and Navien is majority stainless steel so it doesn't get the effects of the acid levels that you's see with copper.
Of course the instant benefit of those systems is the convenience of never having to worry about having enough hot water, but users of tankless systems also see a reduction in their energy bills because they're not heating water throughout the day until it gets used.